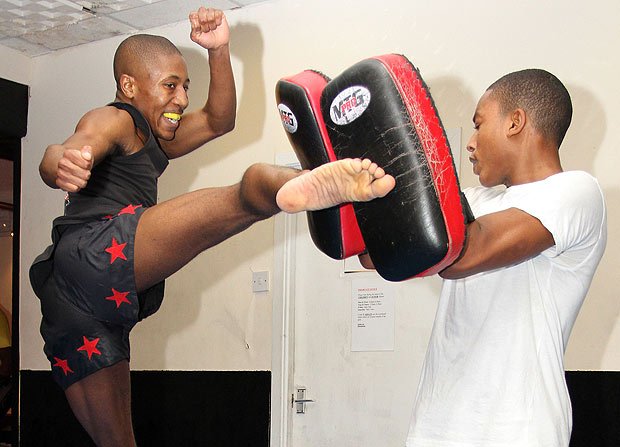 SOCCER fanatic Jonathan Moore switched sports to try Muay Thai boxing — and has now gone into business, thanks to the Sported charity.
The 24-year-old south Londoner had been to the US on a college soccer scholarship but the funding dried up and he came home.
He says: "I was depressed when I got back — my American dream had been ruined. Then I started doing Muay Thai boxing at the Thai Boxing Community Centre in Croydon.
"Through the money that Sported gave the club I got a role as team leader of a multi-sports project called the Box Office, working with young people like myself who were unsure what to do with their lives.
"I got my confidence back and decided to set up my own business that would be based around selling sports programmes to schools. Now my company, JAM Total Sport, is funded by Sported."